The secret to proper website content migration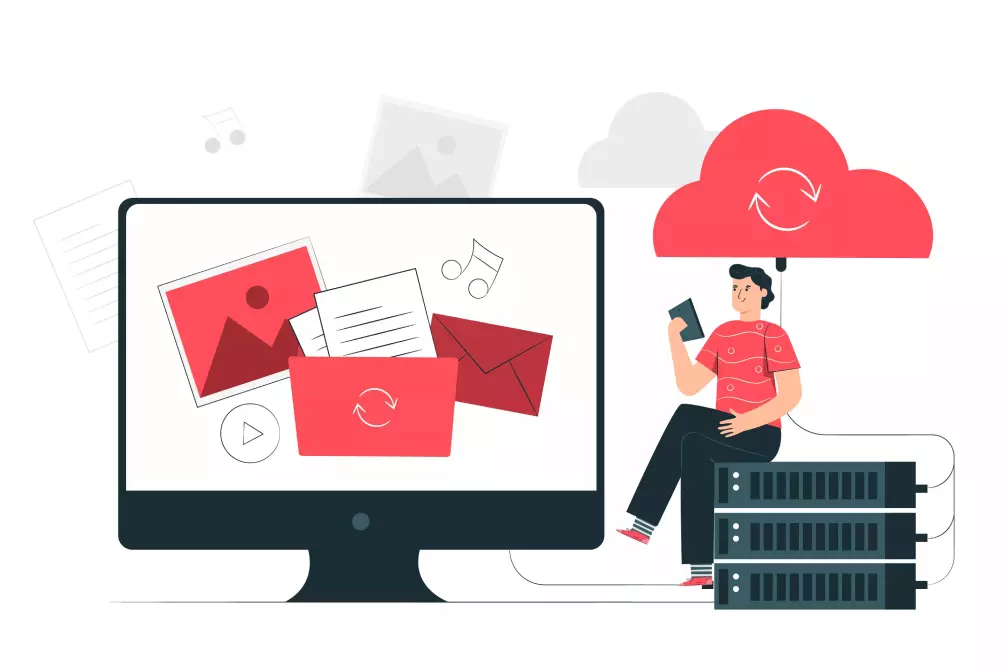 Sooner or later, the platform chosen at the beginning becomes unsuitable for a growing business and cannot satisfy all needs. The necessity to transfer data may emerge due to the site location change, rebranding, structural or content changes. Also, data migration and redesigning can troubleshoot the consequences of significant system failure. In these cases, switching to another system brings bigger data storage capacity, better information security, and higher performance and allows you to audit, overhaul and retrofit your website. For example, using cloud services provides:
easier and faster access to the data from anywhere

robust security

as far as cloud services use multi-stage authentication and sophisticated encryption

no data loss

thanks to regular backups

lower maintenance costs

since you don't need to buy your equipment but pay only for a subscription

scalability and flexibility

because you can increase storage very fast without any inconvenience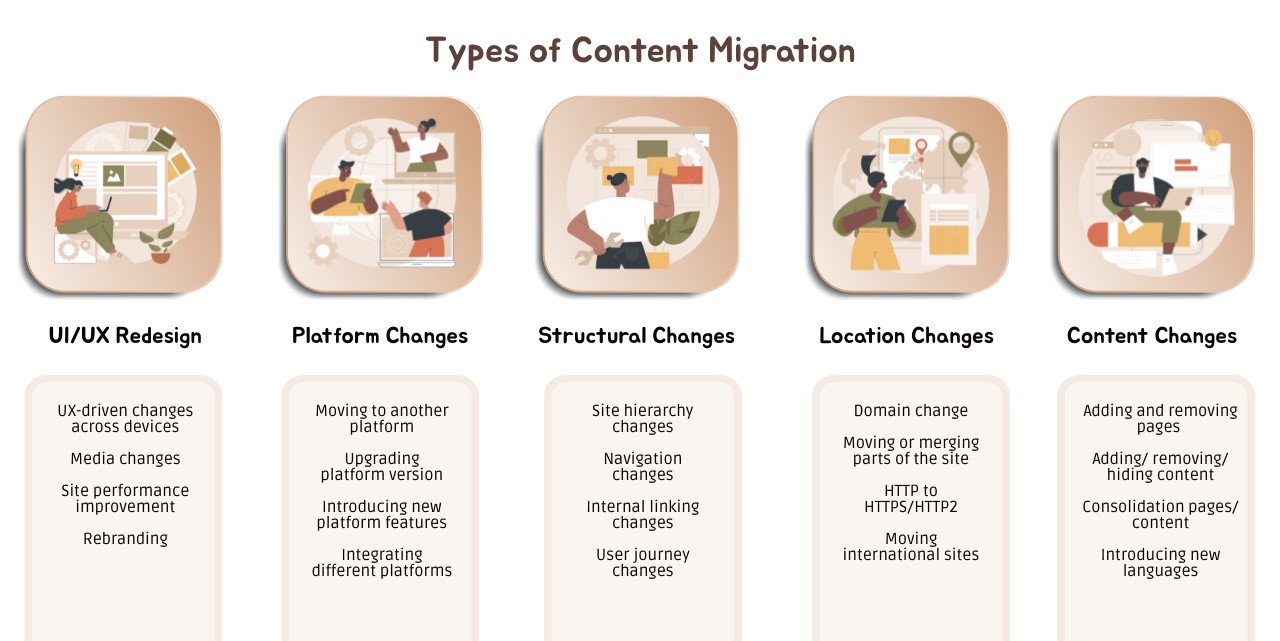 Data migration is not Ctrl+C and Ctrl+V but a complex multi-step process with a plethora of pitfalls. A competent specialist will help to choose the most appropriate approach and safely navigate through all the stages. Also, there are three noteworthy secrets to proper website content migration:
Forward-thinking planning and analysis
The first step - creating a roadmap.
Milestones are similar, but only experts can make necessary adjustments. Planning includes the precise estimation of data size, comparison of necessary and given resources, choosing the approach according to the needs, and analyzing risks and probable solutions. You can check out the roadmap and find out more about the migration process in the website section Software Re-Engineering and Migration.
The next step is selection.
Identify pages that attract the least amount of users. In this way, you will see content that is not interesting and can neglect those pages while migrating.
Prioritization
Find pages that have the most traffic. They are the most relevant for your users, so those pages should be the top priority.
Enrichment
Analyze the bounce rate of your pages and pay attention to the topics of the pages with the highest ones. Cases are interesting, but they are not popular because of the presentation of information. Those pages should be rewritten before migration.
Deep knowledge of all peculiarities
Each platform has specific features, which can become stumbling blocks during the migration process. Meanwhile, awareness of all hidden threads has a positive impact on analysis and planning. Even if you choose a "lift and shift" approach and want to transfer all data without changing information architecture, seeing the whole picture can enhance and facilitate the process.
Constant supervision
Data migration can last for months, and during this time, systematic monitoring will mitigate risks and prevent disasters. Also, it helps to identify and immediately fix bugs, minimize the number of broken links, and almost entirely thwart poor content implementation.
If you are considering website content migration, contact us ! Our team of experts has been conducting successful data migrations since 2018 and is ready to help you, considering all your needs.