AWS vs Azure - Who is the big winner in the cloud war?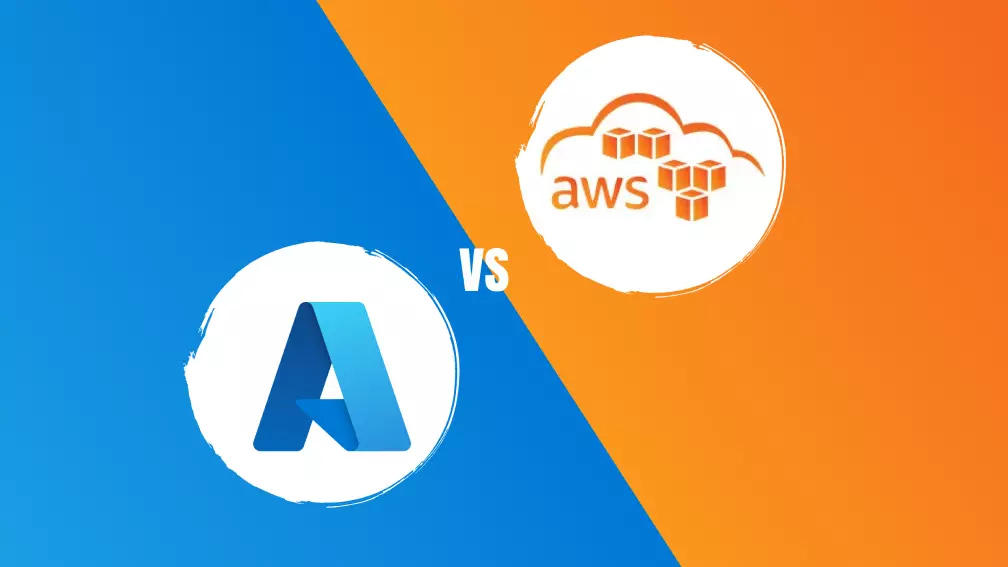 Amazon Web Services and Azure are the top players in cloud computing.
AWS keeps holding the position of the leader in the market with 32% percent of the market share in cloud computing because of its longer existence. Meanwhile, Azure has a 20% market share and a relatively smaller customer base. Yet do not confuse "the most popular" with "the best" before considering its pros and cons.
Price
AWS and Azure have a pay-as-you-go payment system and propose different prices according to requirements. AWS calculates the price per hour and Azure - per minute. Even though both provide favorable conditions for long-term partnerships, AWS is proven slightly cheaper than Azure. On the contrary, Azure proposes a more cost-effective plan for hybrid solutions that allows using existing licenses to run software at a reduced cost.
Performance
The efficiency of performance heavily depends on the distance from the data center. AWS has the vastest coverage that continues to increase the number of data centers worldwide. Azure still provides efficient performance on five continents and keeps scaling.
Security
Both platforms have DDoS (Distributed Denial of Service) protection that eliminates potential problems and attacks with traffic overloads. Also, there are data encryption, network security groups, and automated security assessment tools. In addition, AWS developed Identity and Access Management (IAM) to be an identity and access management system, while Azure created the Azure Active Directory (AAD) for the same purpose. Both provide multi-factor authentication (MFA) to ensure that exceptionally allowed users can access your data.
User Interface
Although the UI in AWS is more complex and technical, it is more intuitive and user-friendly than in Azure. Also, AWS provides more customizable dashboards and mobile apps for Android and iOS. Meanwhile, Azure has limited customization and mobile app only for Android.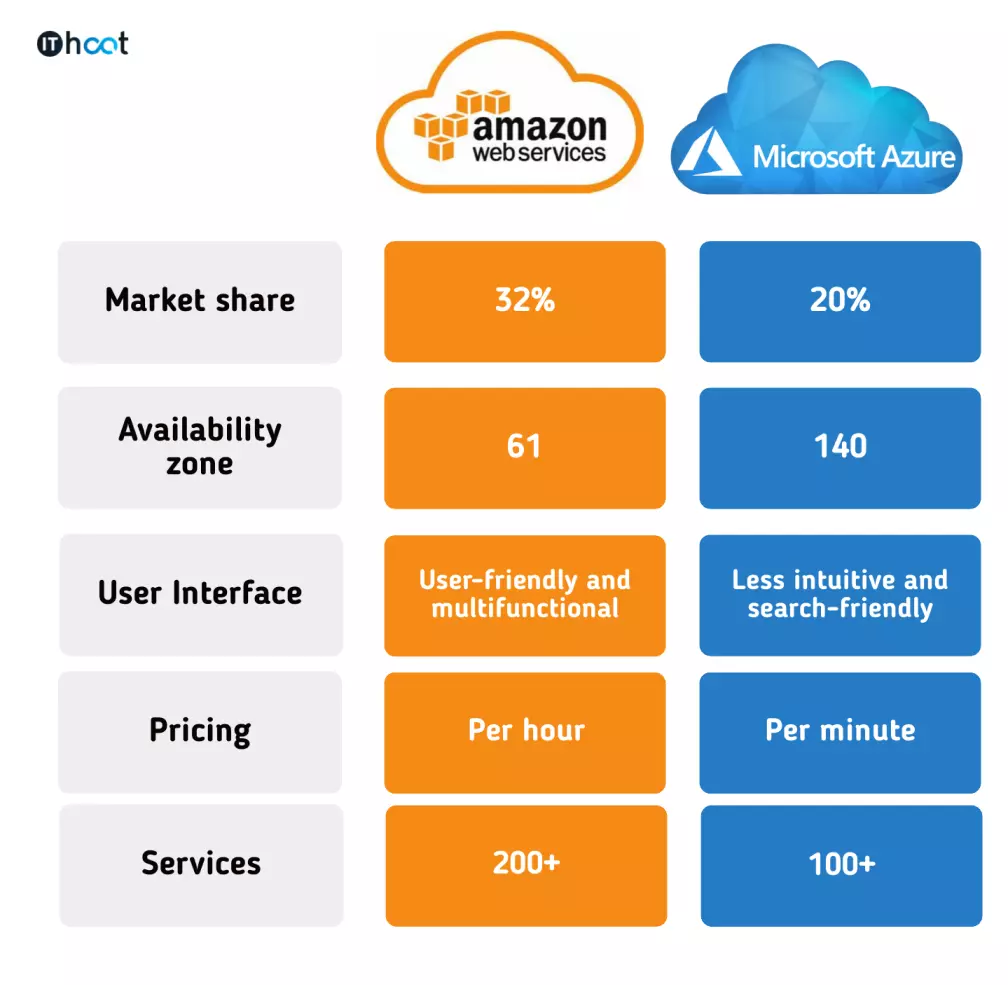 Final thought
AWS is a reliable solution for businesses of all sizes, from startups and non-profit organizations to large enterprises (for instance, Netflix and Airbnb). Here, Azure's competitive feature is the possibility of hybrid cloud solutions and better conditions for businesses related to the Microsoft ecosystem. Usually, it is large companies (for example, BMV and Samsung), government agencies, etc.