IT Ht
Team
Boosting your project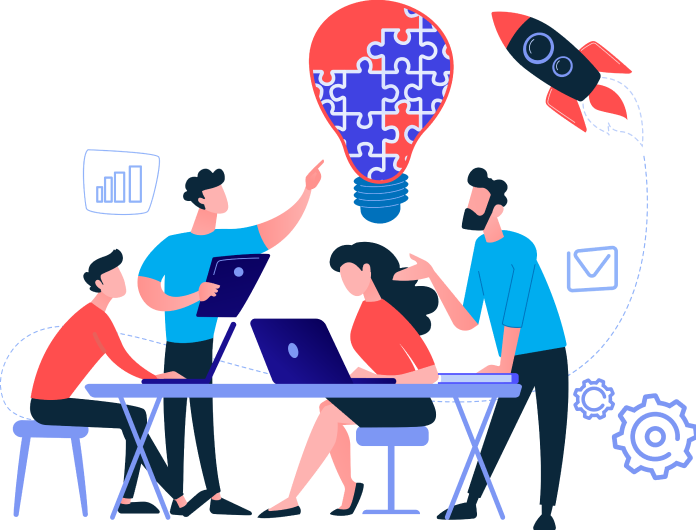 You give us a task, we return the result
IT Hoot has an extensive experience in staff augmentation. Be careful hiring us - you might fall in love.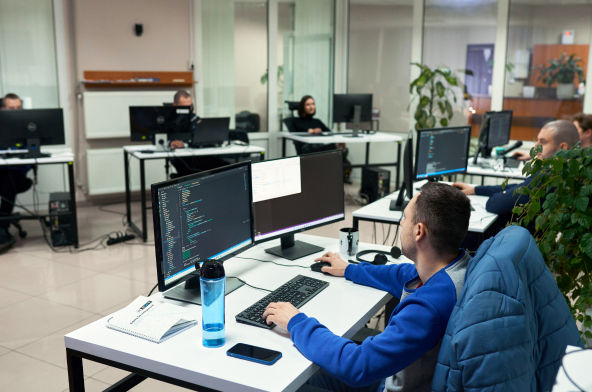 Hiring process
Seniority
Tech stack
Size of the team
Internal interview

External interview
(if needed)
You can optimize the product development process by outsourcing some tasks or the full range of work to us. It allows you to reduce development time and costs, and in return, you get professional developers, the result of which you can be confident. We are flexible and adapt to any model of outsourcing that fits you the best. We are fast in adjusting to third-party projects, as we have extensive experience in cooperation, including enterprise.
Get lots of benefits by expanding your team with our dedicated developers. We offer only experienced developers with good soft skills. Our team seamlessly integrates into your processes and best practices: communication, time/task tracking, version control, and IDE tools. We have experience working in many industries: transport, education, technology, entertainment, health care, and finances.
By choosing IT Hoot you get
Reliable
All of our staff are working full-time in the same office
Experienced
We use only professionals to solve your problems
Exceptional quality
We have 100% jobs done on Upwork with a high ranking
Expertness
We know how to develop, cooperate and communicate
We use the most advanced tech stack
Frontend
TypeScript

Material UI

.NET MVC

Angular

HTML

CSS

JavaScript
Backend

.NET Core

Entity

Microservices

Orleans

Dapper

Azure

PostgreSQL

AWS

MySQL

MS-SQL

Redis

NoSQL

Event source

Serverless
Cloud Native

CQRS

Cloud agnostic

DDD
Discuss your pojects with our specialists
We are a reliable partner for your software development needs. Our priority is a long-term partnership.
Contact us