Software development contract: Types and things to include
Learn about the main types of software development contract and the most important parts to include in it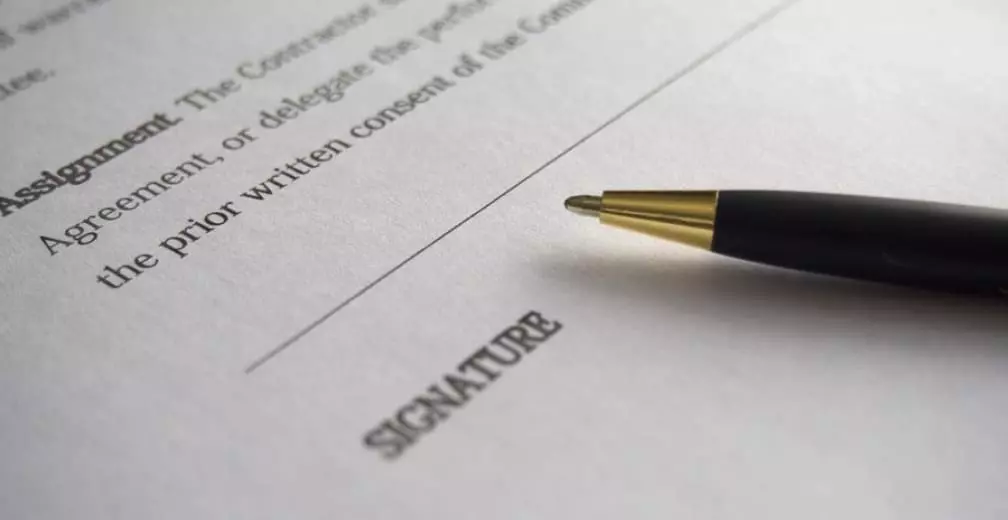 After you choose a suitable vendor for your project, it's time to make things official. In software development, it means signing a contract with a service provider
The software development contract defines how your project will be delivered as well as the deliverables you and your partner will enjoy at the conclusion of the contract. The contract defines of your and your partner's obligations and the desired outcomes of development. The agreement outlines all the important aspects of your partnership.
The structure of the contract is somewhat comparable to that of a contract for any other service. It ought to have similar components such as the terms of termination, conflict resolution, applicable legislation, and so forth. However, there are some special things that you and your partner should agree on when it comes to software development.
Сontract types according to cost structure
You'll need to select the cost structure and the type of contract that would work best for your project based on its length, scope, and budget. There are three basic types of project cost structure: fixed cost, time and materials, and dedicated teams. Let's investigate all of them in more depth.
Fixed cost contracts
Before the project begins, the cost of a project t is determined, and this process frequently necessitates extensive preparation that takes time. For the estimates to be correct, the development scope, requirements, and timelines must be well outlined by the companies. On the one hand, fixed-cost software agreements are simple: you pay for the outcome upfront. On the other hand, since you won't be able to adjust much on the go, this means little to no flexibility.
Such agreements are appropriate if
You've got a flexible budget.
You need comprehensive documentation on the project.
You're receptive to the developer's suggestions
You're prepared to devote your time and energy to the undertaking.
Dedicated team contracts
A long-term collaborative business model for contract software development is a dedicated team. Perhaps, the vendor assists you in team configuration providing specialists according to your specifications. The team collaborates with your internal teams occasionally while working only on your project.
When you recruit a dedicated team, you'll probably have to pay the vendor's charge on top of each member's wage. You could also settle on a certain daily or weekly budget. Of the three forms of software service contracts, the agreement for a dedicated development team is typically the most flexible.
Employing a dedicated team model will be advantageous if:
You've got a flexible budget.
You need software with non-standard features but lack documentation.
You need a permanent crew.
You're prepared to devote your time and energy to the undertaking.
Your project is large and lasting longer than three months
there isn't a single approach that works for all projects. Choose the contract type based on your needs and willingness to engage in the development process. Now, let us have a closer look at the contract structure.
Key points to include in a software development contract
Here are the key elements in a contract with your software development partner.
Project scope and description of services. Clearly define your expectations from the vendor and the services to be delivered. You can also add project specifications to the contract to make it even more precise.
Time and budget. This part of the contract entirely depends on the pricing model you've decided to work on. However, you can add some project milestones here to make the development process more specific.
Warranties. Here you state the guarantees from the service provider for the software development process.
Intellectual property rights. A crucial component of your software engineering contract is intellectual property. Your rights of ownership for the source code, the design, and other items should be explicitly stated in this section.
Project confidentiality. The terms of the contract should specify what information is secret and who is responsible for disclosing it.
The ending note on software development contracts
If you have a well-thought software engineering contract in place. A well-written agreement will help orchestrate all the processes to ensure you receive a quality product on time and within budget. Additionally, it can be the ideal start for a long-term partnership with your development partner.
Make sure to cover IP rights, privacy, warranties, responsibilities, and success measures in addition to the scope of work, cost, and deadline when drafting a contract. If you need a reliable vendor, you can turn to IT Hoot for help. Contact us if you have a project idea and let's work on it together.