Scaled Agile framework: Major benefits
How your product can benefit from applying the Scaled Agile Framework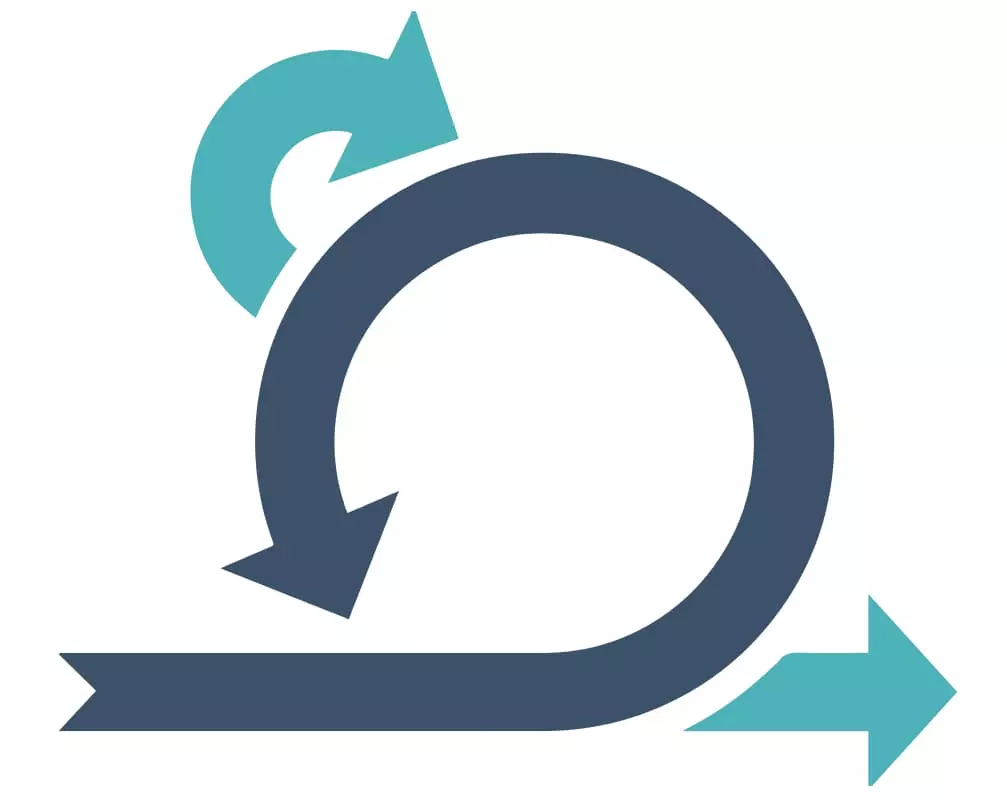 Many companies have adopted Agile methodologies, especially for handling their IT needs. Apart from being an excellent step to survival in today´s fast-paced world, thriving needs more. Companies need to be able to adopt new technologies and reorganize their processes. In a nutshell, Agile is relying on the notion that software development should be organized at intervals, giving the stakeholders and users an opportunity to give feedback on the product right away, without waiting for the final release.
In this article, we will have a more detailed look at SAFe (Scaled Agile Framework) and its advantages for the software development process. Let's get started!
What is SAFe?
SAFe is a way of using an iterative approach (as a rule used by a couple of teams) and adjusting it to different company levels. SAFe is relying on the high demand for scalability and adaptivity in the software development industry, especially for large-scale companies that strive to meet customer needs. If used correctly, SAFe will enhance businesses to increase their competitiveness in the market. After the launch of SAFe, different versions of this methodology were released. Agile principles.
How you can benefit from applying SAFe in your project
1. Speed-up time to market
One of the benefits of adopting agile with SAFe is streamlined time-to-market. If you use this methodology for cross-functional software development teams, you can release your product faster. This framework speeds up making decisions, facilitates efficient communication, and keeps your team focused on the customer needs. This all helps the product development team avoid communication and management bottlenecks and deliver a better product in less time.
2. Improving product quality
Flawless product quality is one of the key values of the Scaled Agile Framework: it emphasizes the significance of integrating quality assurance into each step of the software development life cycle. In this way, adopting agile with the SAFe framework creates advantages for companies by changing the role of QA. From the last-minute process, it becomes an integral part of every iteration, hence increasing the quality of your product.
Uncompromised product quality is one of the key SAFe values: it emphasizes the significance of integrating quality into each step of the software development life cycle. Hence, enhancing agile with SAFe helps organizations by changing the role of quality from a last-minute priority to everyone's responsibility.
Here are some examples of how SAFe has improved product quality:
Cisco had a 40 percent drop in errors and new incentives for acquiring talent.
Centers for Medicare and Medicaid Services moved from maintenance mode to modernization and decreased help desk tickets by 55 percent.
3. Enhancing team productivity
As with each Agile methodology, SAFe offers substantial improvements in productivity by creating high-performant teams. The processes are aimed at eliminating unnecessary work, defining and handling delays, continuous improvements, and thorough testing on each phase to make sure that the team is building the right product. This framework helps the members of different teams communicate transparently, understand the deliverables and meet the client's expectations.
4. Aligning software development to business goals
One of the biggest benefits SAFe offers is creating stronger bonds between the business and tech aspects of the software products. Many processes are streamlined with stakeholders deeply involved in communication with cross-functional tech teams. It is easier to define the business value of each feature, and decide on the scope for every iteration. The interaction between the stakeholder and the team is taking place through PI planning, demos, scrum meetings, etc.
5. User-centered development
SAFe offers a research-driven, user-centric approach to software development. This methodology focuses on a thorough analysis and creating customer experience maps before the design phase to have a deeper understanding of user interaction with the product. It also helps ensure that the user makes the right decisions throughout the interaction with a product. Such an approach to software development helps understand the market tendencies and rhythms and stay ahead of the hype cycles.
When you can't apply SAFe
Despite the substantial advantages of a scaled agile framework, it is still not universal for any project you are going to take over. Here are the downsides of this framework.
The use of specific terminology.
If you are just beginning to use SAFe, you need to learn a lot of terms related to it and it can be daunting in the beginning. That's why it is better to hire certified specialists
Not suitable for startups.
SAFe is a framework that is more suitable for large enterprises that want to adjust Agile to the large size of their company. It does not work for startups and is more focused on large-scale projects.
Should I use the SAFe framework for software development?
In conclusion, SAFe is a popular choice for scaling agile among companies, especially large-scale enterprises, because it helps reduce the issues faced by the team members.
Our experience with SAFe
IT Hoot is a web development company that actively uses Agile methodologies and DevOps for organizing the process of software development. Apart from tech expertise, our senior-level software engineers have experience with a wide range of iterative software development frameworks, including Agile, Scrum, and Kanban.
Using Agile, we have already completed projects in healthcare, eCommerce, and education. Our engineers have SAFe certifications which means that they can help you with adopting SAFe for your product or join your project if you are already adopting scaled agile.
If you want to learn more about building your project with us, let's get in touch