Feel like your offshore developers dilly-dally and your project fails? If you want to keep your project on track, pay attention to communication with your remote team. Failing to communicate effectively with software engineers is a big day-to-day barrier in outsourcing. Yet, it's easy to shape your relationship and streamline communication with a few simple actions.
Here are the extra measures to avoid miscommunication with your outsourcing partners.
9 strategies to improve

communication

with

remote teams
If you outsource for the first time, the idea of a seamless workflow may seem unapproachable. You also may have had not the best experience and now you are having doubts about the second attempt. Nevertheless, this strategy brings substantial benefits that outweigh communication concerns.
Let's find out how to solve misunderstandings, mitigate delays, and boost communication with your outsourcing dev team.
1. Set well-defined requirements
It's hard to make a project successful if you don't know precisely what should be done. Clarify your expectations and requirements to the development team. Only with clear understanding, they can bring beneficial results to the project. Make sure your guidelines are precise and straightforward. Avoid general requirements and missing critical steps. Don't rely on the creativity and imagination of your remote developers, because it's not their direct responsibility.
Make a separate document with specific guidelines to remind outsourced developers about them in case of uncertainties. If you think your remote software developers ask too many questions, it's time to rethink your requirements.
2. Plan with meticulous attention
Your outsourcing developer team needs to be flexible and adapt to the project and tech changes within a short time. Yet, it doesn't imply that planning is unnecessary. You may not dive into the tiniest details, but the plan should encompass all the key decisions and actions on the project.
Turn your plan into directions for every team member. However, having a plan doesn't mean that you can leave your developers alone. Help and guide them with all decisions and questions.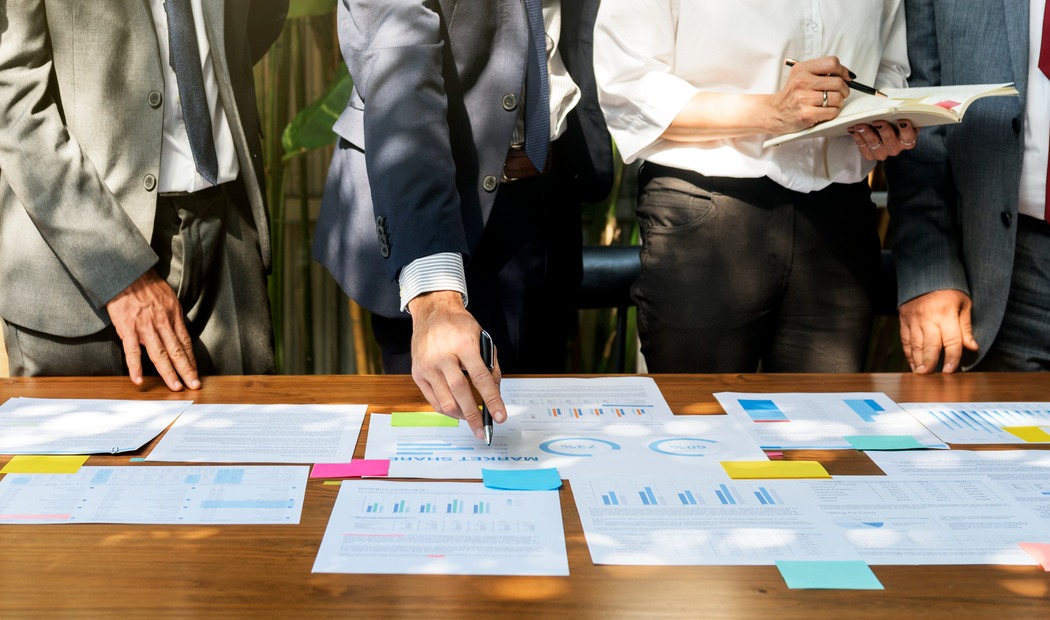 Another point is aligning software and business development processes. As a rule, software development is adjusted to business needs and plays a secondary role. Instead, you need to include software development in your initial plan. This way, you avoid wasting time on minor things and processes.
3. Make use of the time zone difference
The task is to organize communication and find the optimal time to interact and get work done. Find overlaps between your working hours and conduct most meetings within this time. Even a 2-3 hour overlap will be enough to discuss the critical points.
The time zone difference challenge is possible to overcome and even turn into a benefit. And this is what we constantly do with our US clients. For instance, our client Trucksite - a platform for selling ex-government trucks and equipment. Their office is located in Sacramento, California. While working on this project, IT Hoot team had to overcome a 10-hour time zone difference.
We turned this into a benefit and most tasks were completed during the client night time. In the morning, the client had plenty of time to review them and give valuable feedback. At the end of the client workday, they hand off work to our side again. This helped IT Hoot engineers speed up the development process and operate more efficiently.
4. Always have a backup plan
You can't exclude all the tech factors influencing miscommunication with outsourcing software development companies. Nobody is safe from malfunctioning messengers, broken devices, or poor Internet connection. Ensure your employees have high-quality equipment like cameras, headphones. You need to have an extra communication channel to jump to in case something goes wrong. For instance, use Telegram as a backup plan in case Skype doesn't work.
5. Support knowledge sharing
Initiate exchanging knowledge with your remote development team. Conduct regular tech talks with experienced developers. They will appreciate the ability to talk about areas they are skilled at. This broadens the expertise of outsourcing software developers within a project and helps build more interactive relationships.
6. Regular and meaningful meetings
This sounds like a piece of cake but in reality, it's much more complicated. Always end your meetings with clarifying questions. This will reduce the workload and streamline communications. According to the study on communications in international virtual workplaces, lack of detail is the primary cause of miscommunication. Check back on each task not to go in circles on the same processes.
7. Create a feeling of community
Feeling isolated is a common problem for remote workers. Treat your engineering services vendors as partners. Don't be a client who doesn't care about anything but tasks to be completed. A comfortable environment and sense of a team will engage offshore employees. Thus, the team members become more dedicated and motivated. Show your interest in their professional development and the situation will turn around in your favor.
8. Efficient tools for collaboration
Back up your efforts with efficient tools. It's much easier to control the process when you know the workload and current tasks of every software developer engaged in a project. Try different tools to decide which of them work the best for your project.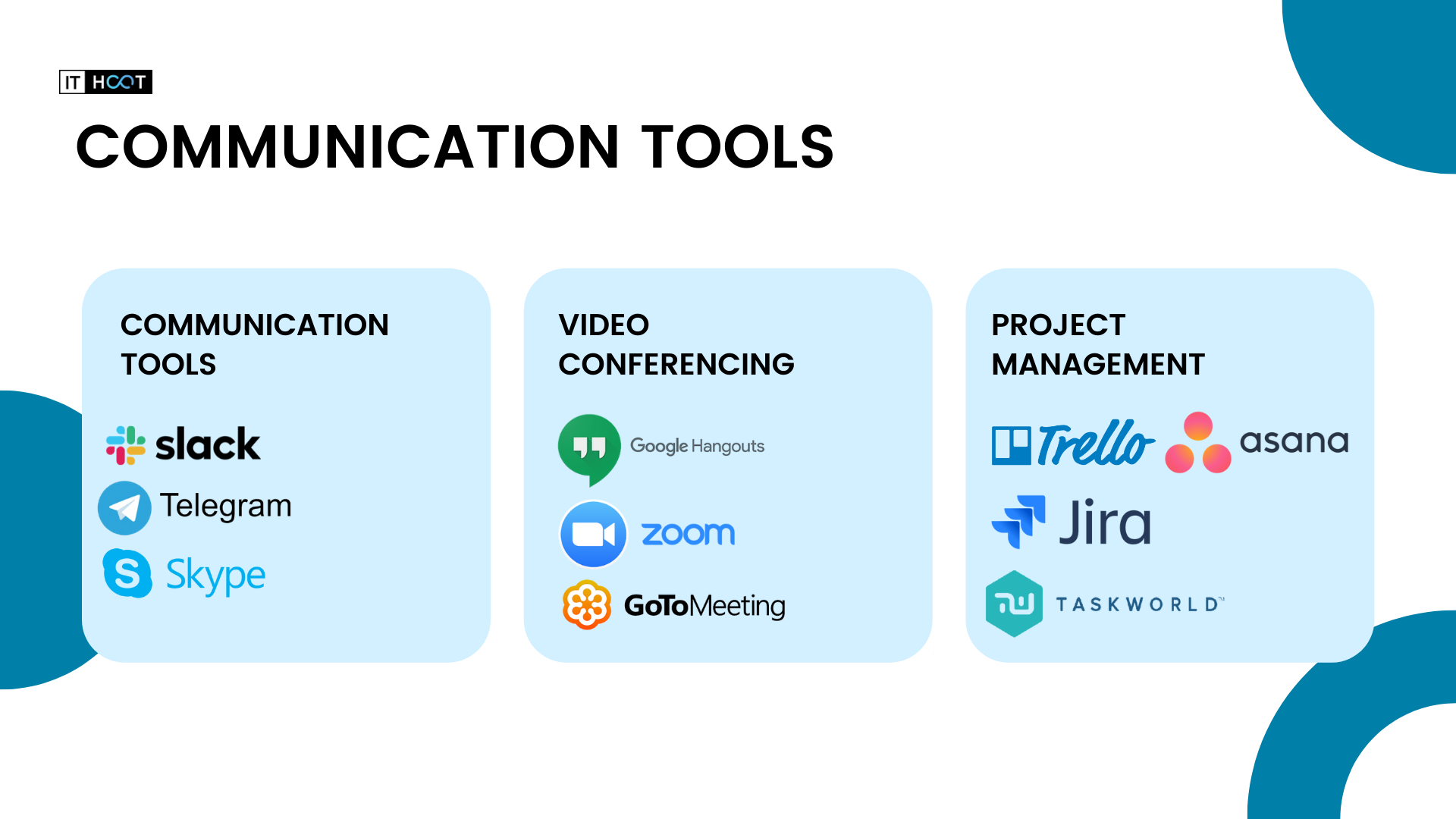 9. Avoid overcommunication
Many companies go to the opposite extreme. If the workday of team members consists of endless meetings, then when should work be done? Regular interaction is essential. Yet, it's only effective when communication is to-the-point and meaningful. If it's possible to reduce the time or number of meetings, use other ways of communication to make room in your schedule to work on tasks.
Take a rational approach and ask yourself:
Can several meetings be replaced with emails or messages?

Do all the participants have to take part in a meeting?

What is the aim of each meeting?
Wrapping up
Your success depends on how you communicate with your remote team. Keep in mind the key things to avoid miscommunication with outsourcing software developers:
include remote developers in your plan to have realistic expectations

develop detailed directions about the process

arrange regular meetings on updates and challenges

you can't be too careful about unpredictable circumstances

take advantage of time zone differences

build a sense of community and express interest in your remote dev team

use special tools to make the process and communication transparent

make sure all the meetings are to-the-point and valuable