We integrated the web app with an AI-powered system to provide effective digital assistance. Based on all these parameters, the AI chooses optimal greening prototype considering:
plant height, density, lushness, type, root system, etc.
pot color, size, texture, shape
plant dividers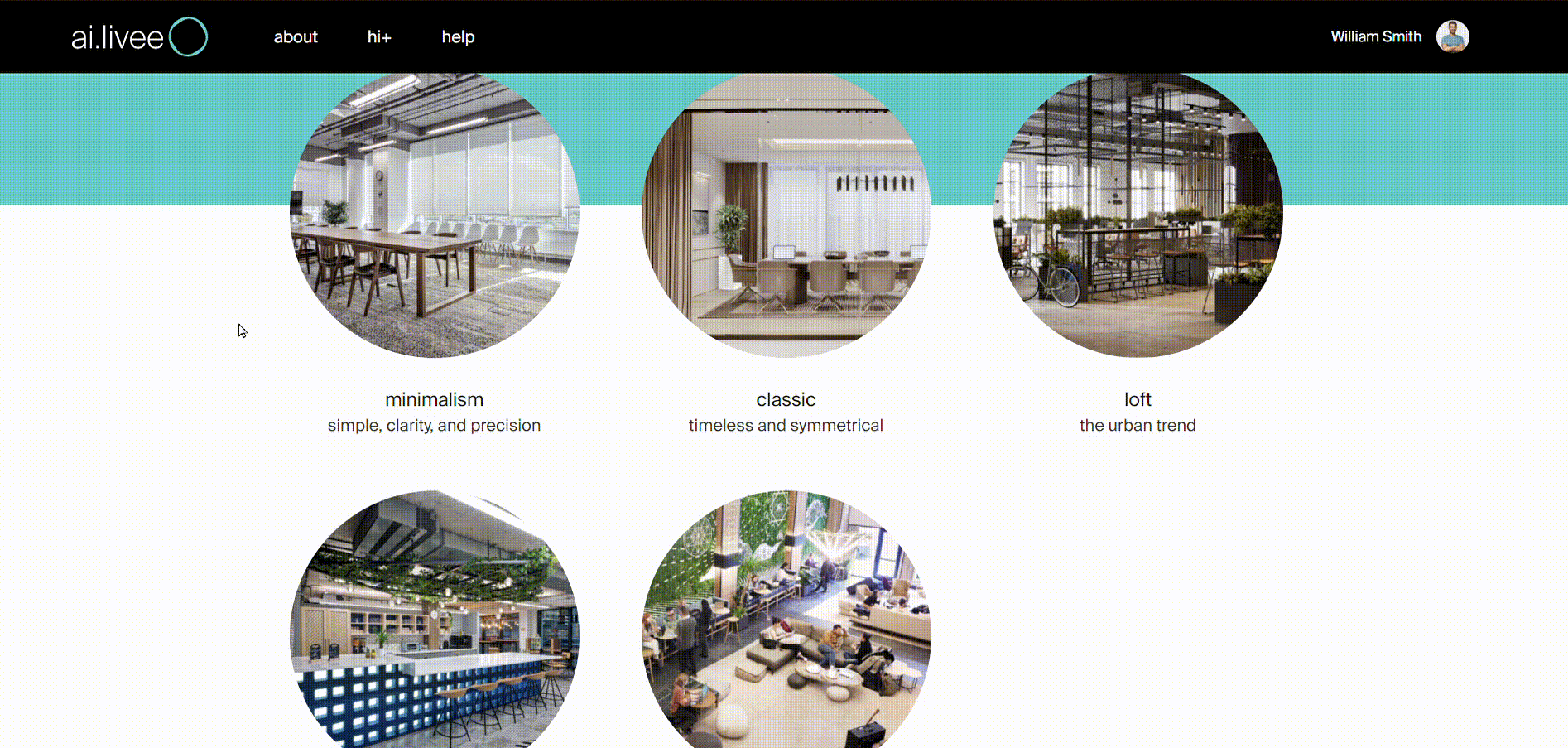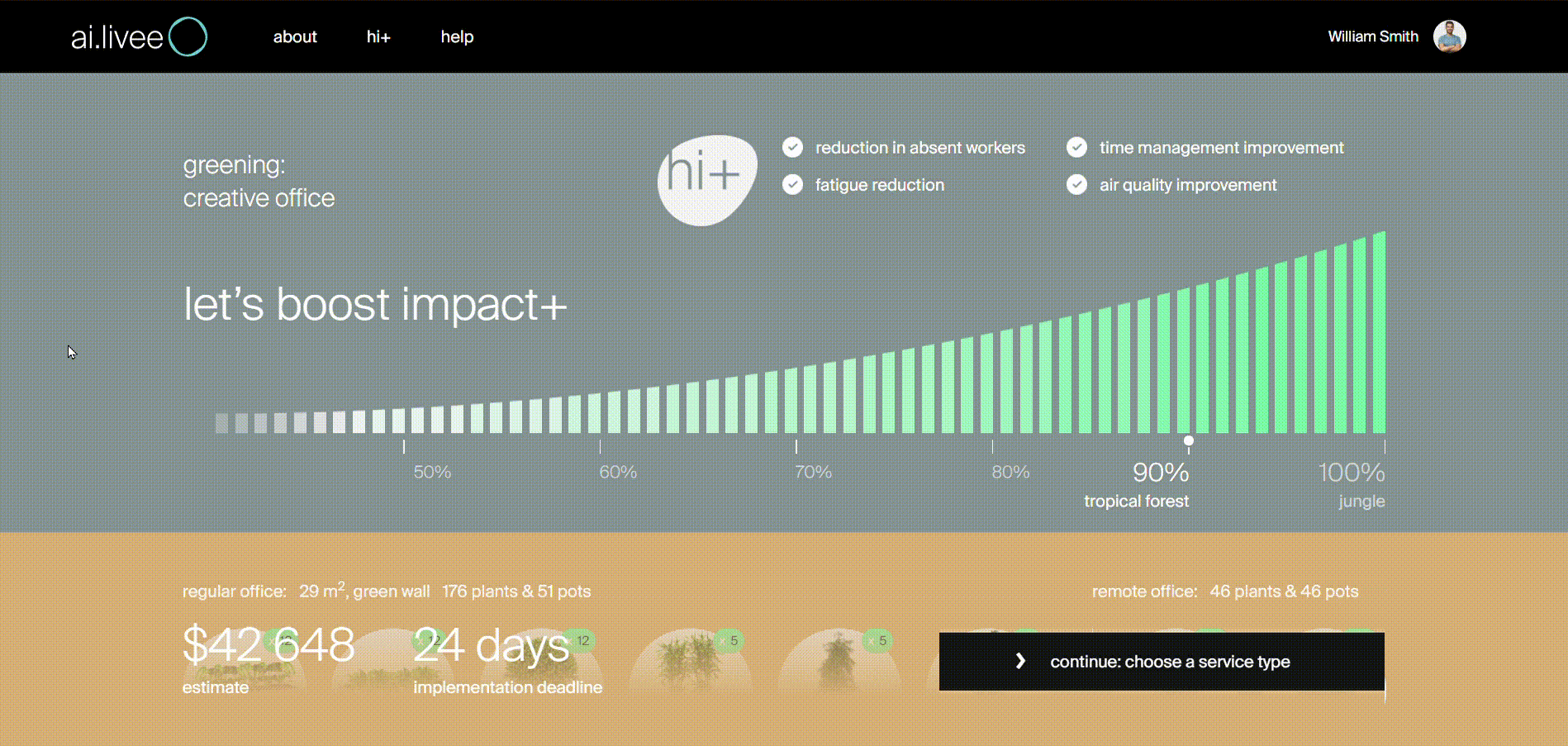 After that, the client receives the most suitable greening prototype. At this stage, it was important to add all the details and not to overwhelm the UI. The client can also make suggestions and personalize the prototype according to their specific needs. The client also chooses an option for further plant care.